Your advantage:
Space saving storage
Available in many different sizes
Environmentally friendly disposal
Hygienic, disinfectable
From an order size of 3,000, special makes are possible.
Insulating material: Polyurethane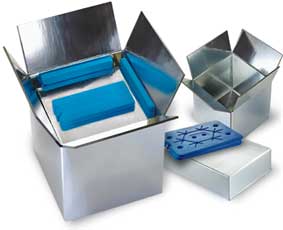 The perfectly insulating folding cartons »Kapa« are available in various performance capacities. The folding cartons are delivered flat, therefore ensuring very spacesaving storage. Select sizes and performance capacities according to your requirements.
Technical Data

Benefits/ Advantages:
Space saving storage
Available in many different sizes
Particularly light-weight material for good value dispatch rates
Hygienic
Printable (screen print)
Contrary to Styrofoam environmentally friendly disposal
Validation:
with temperature curve
This is how the Isoboxx »Kapa« works: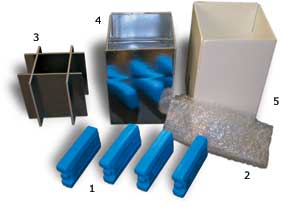 1 Icepacks
2 Bubble plastic
3 Spacer
Double-Shell Packaging
4 Inner pack
5 Outer pack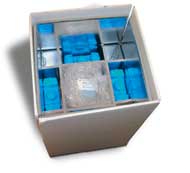 To guarantee optimum distribution of refrigerating temperature, the technical/thermal arrangement of the ice packs is very important (see above) A safety reserve is the bubble plastic, to protect the product from freezing. The arrangement of the ice packs can be individually different for your special product.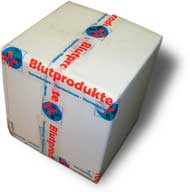 Careful taping of the closure seams optimises the insulating effect of the packaging (see Fig. above) Special adhesive tapes increase attention when handling the products. Various adhesive tapes are available from ThermoSecure (see below).




Prices on request

Order Form